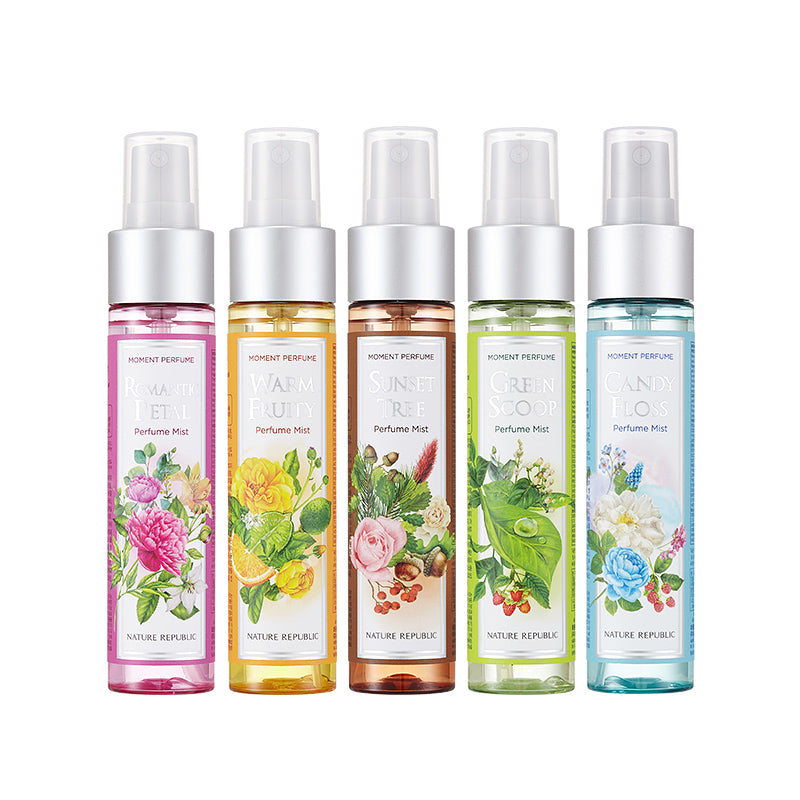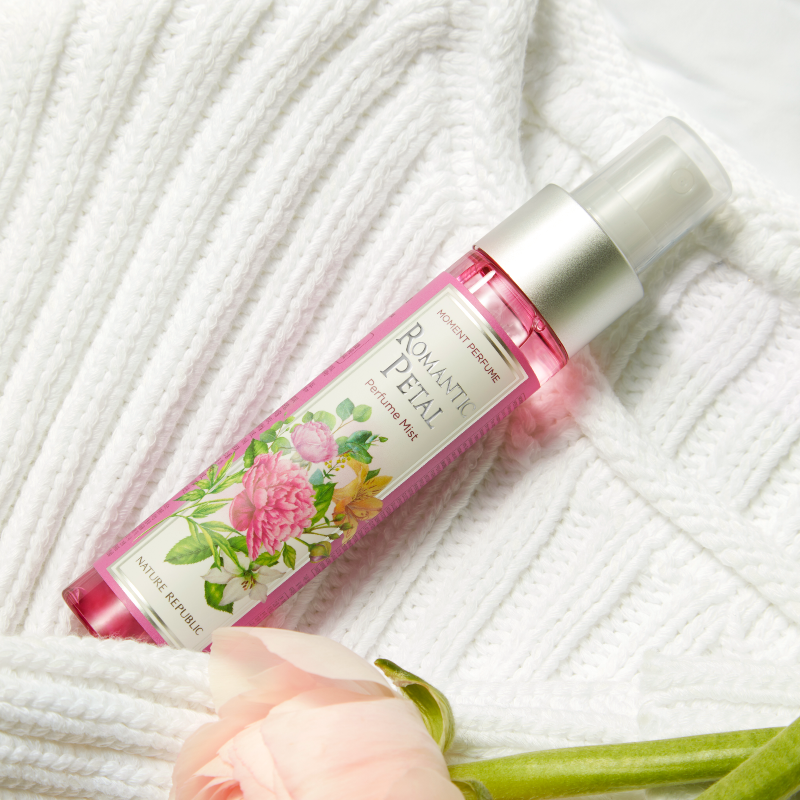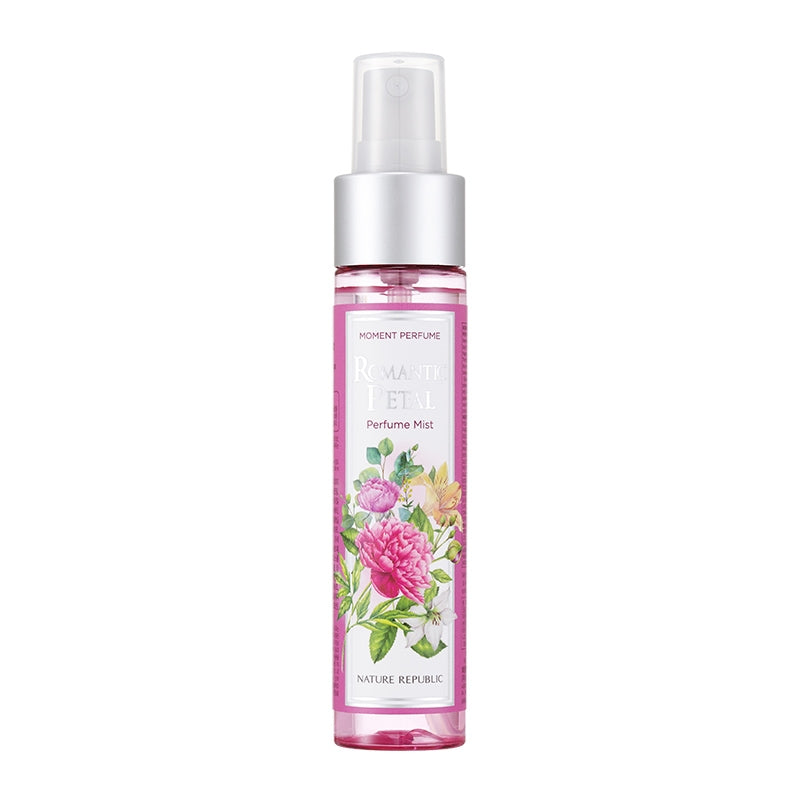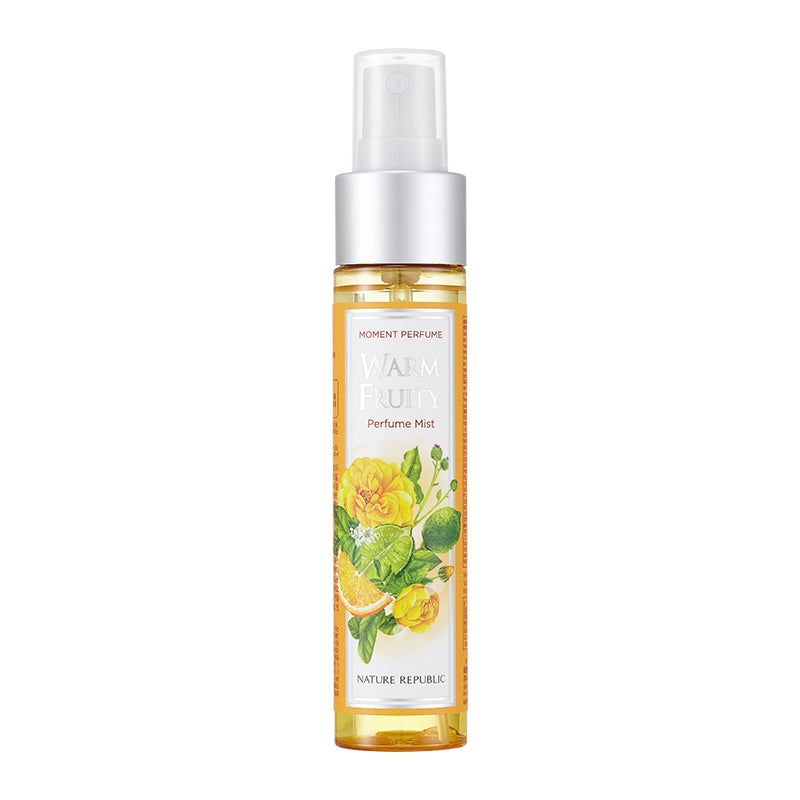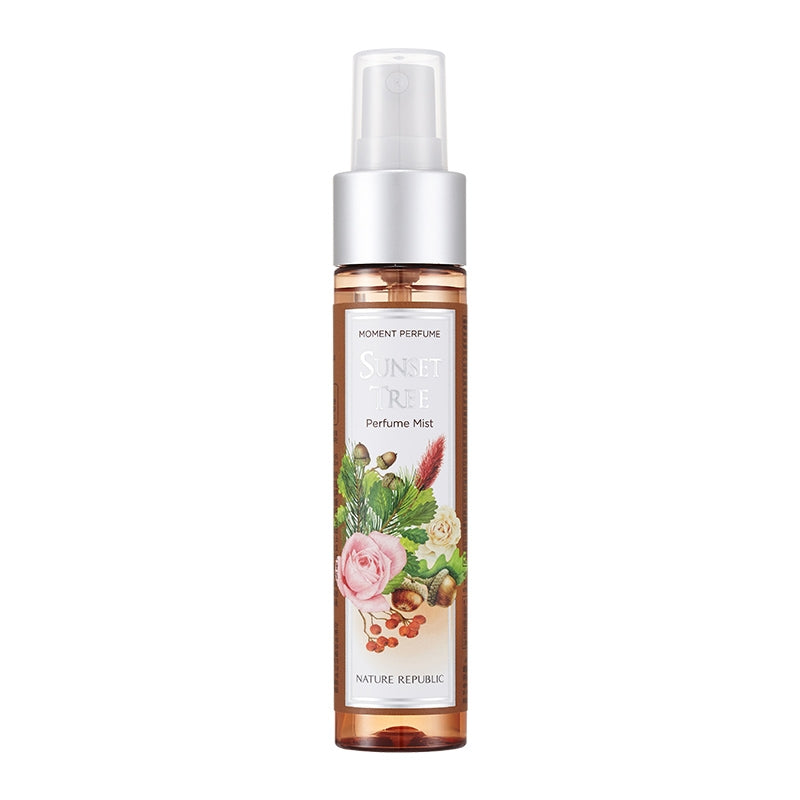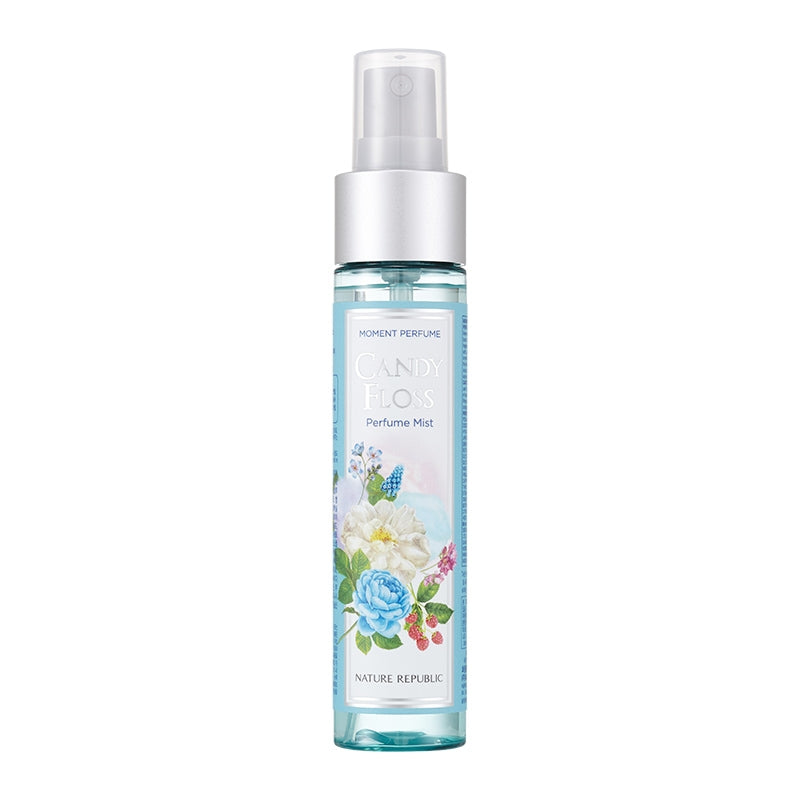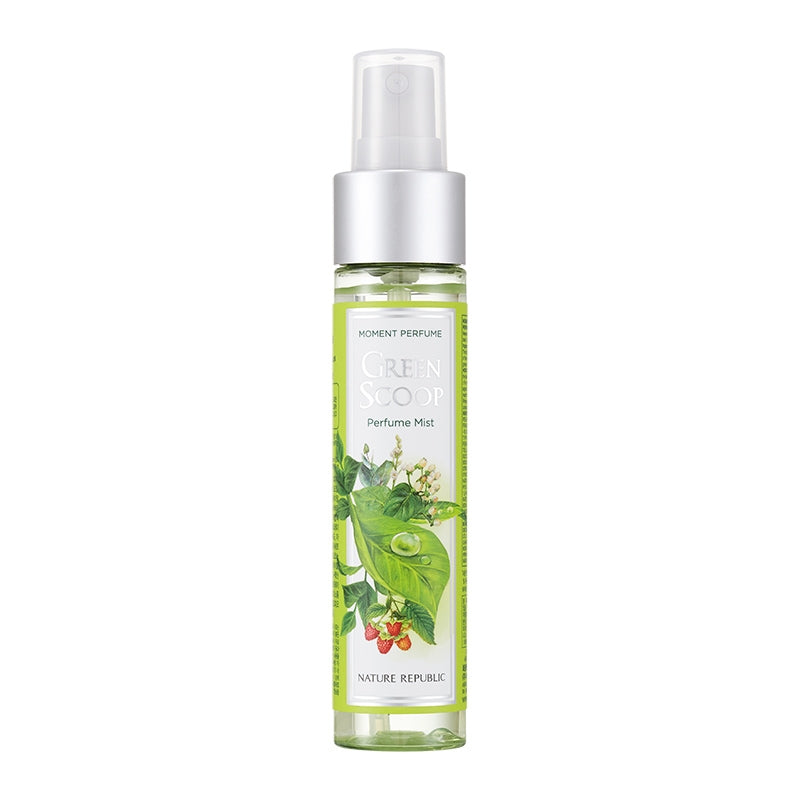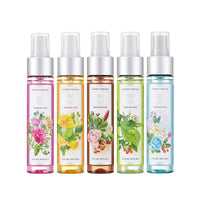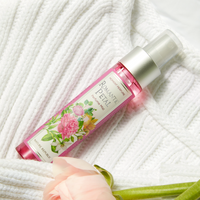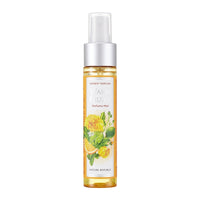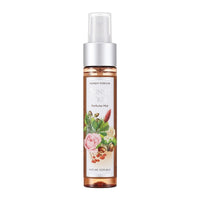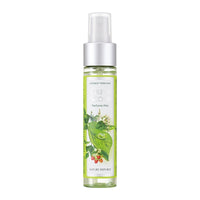 Moment Perfume Mist (2 Options)
Description
How To Use
Ingredients
60 ml / 2.02 fl. oz. ea.

Warm Fruity:
The mature, comfortable fragrance, reminiscent of the memory and scent of chilly weekend evening and enjoying ripe fruit in warm and cozy bedroom.

Sunset Tree:
The comfortable, soft fragrance, reminiscent of memory and scent of wet soil and moss with sunset from old leaves in the deep forest.
Spray all over the body except the face from a distance of 15cm.

CAUTIONS:
For external use only. Avoid contact with eyes. Discontinue use if signs of irritation or rashes appear. Keep out of reach of children. Replace cap after use.
Rinse eyes if product comes into contact with them.
Warm Fruity:
ALCOHOL DENAT., WATER, PEG-60 HYDROGENATED CASTOR OIL, FRAGRANCE(PARFUM), OCTYLDODECETH-16, SODIUM HYALURONATE, BETULA PLATYPHYLLA JAPONICA JUICE, BUTYROS PERMUM PARKII(SHEA) BUTTER, CENTELLA ASIATICA EXTRACT, BUTYLENE GLYCOL, ETHYLHEXYLGLYCERIN, GLYCERIN, SODIUM CITRATE, PENTYLENE GLYCOL, CITRIC ACID, ACETYL GLUCOSAMINE, HYDROXYACETO PHENONE, SODIUM HYALURONATE CROSSPOLYMER, TOCOPHEROL, CAPRYLYL GLYCOL, HYDROGENATED LECITHIN, 1,2-HEXANEDIOL, POLYGLYCERYL-10 STEARATE, GLYCERYL CAPRYLATE, DISODIUM EDTA, ALPHA-ISOMETHYL IONONE, LINALOOL, CITRONELLOL, GERANIOL, BENZYL SALICYLATE, LIMONENE, HEXYL CINNAMAL, BENZYL BENZOATE, CINNAMYL ALCOHOL

Sunset Tree:
ALCOHOL DENAT., WATER, PEG-60 HYDROGENATED CASTOR OIL, FRAGRANCE(PARFUM), CTYLDODECETH-16, SODIUM HYALURONTATE, BETULA PLATYPHYLLA JAPONICA JUICE, BUTYROSPERMUM PARKII (SHEA) BUTTER, CENTELLA ASIATICA EXTRACT, BUTYLENE GLYCOL, ETHYLHEXYLGLYCERIN, GLYCERIN, SODIUM CITRATE, PENTYLENE GLYCOL, CITRIC ACID, ACETYL GLUCOSAMINE, HYDROXYACETOPHENONE, SODIUM HYALURONATE CORSSPOLYMER, TOCOPHEROL, CAPRYLYL GLYCOL, HYDROGENATED LECITHIN, 1,2-HEXANEDIOL, POLYGLYCERYL-10 STEARATE, GLYCERYL CAPRYLATE, DISODIUM EDTA, LINALOOL, LIMONENE, HYDROXYCITRO NELLAL, HEXYL CINNAMAL, CITRONELLOL, GERANIOL, EUGENOL