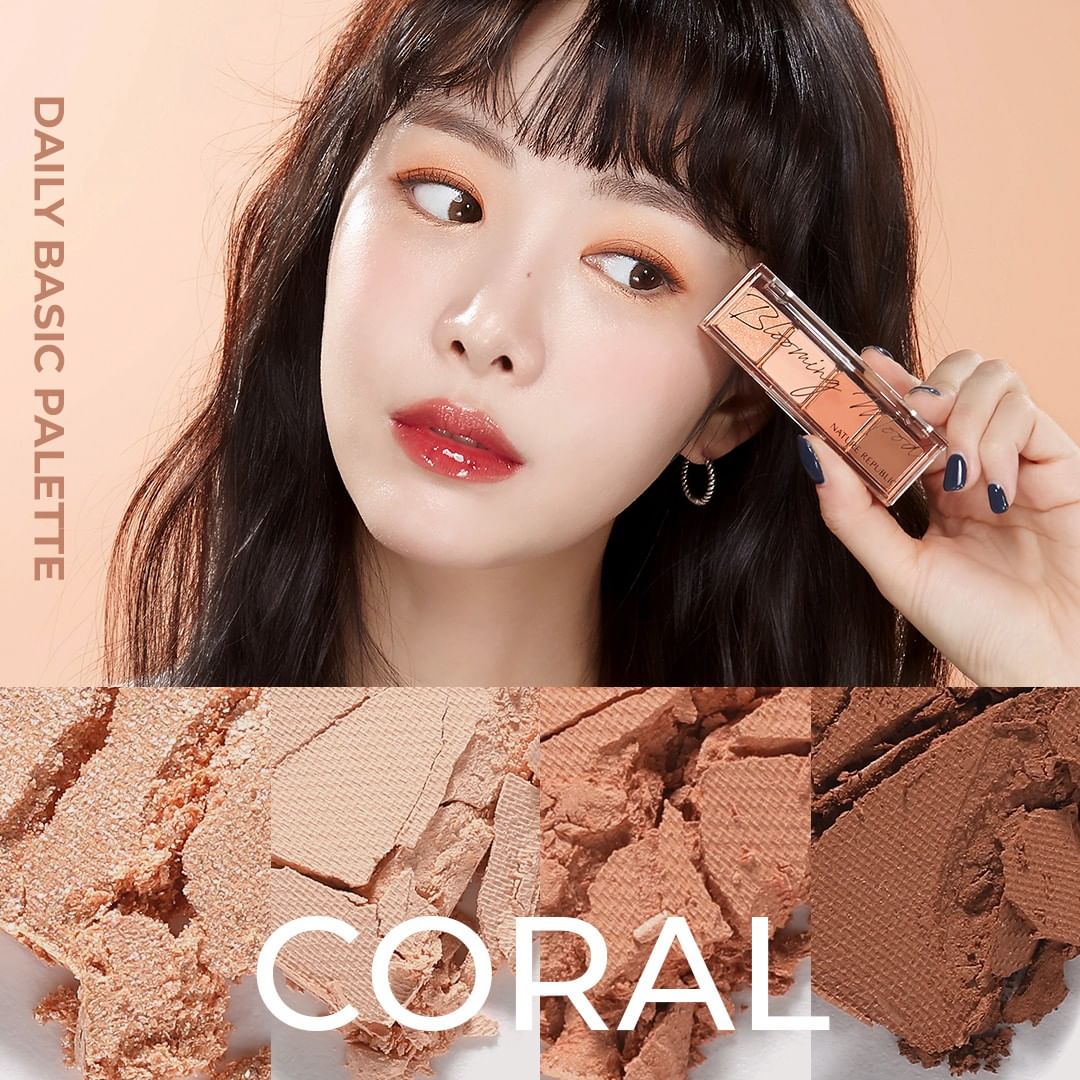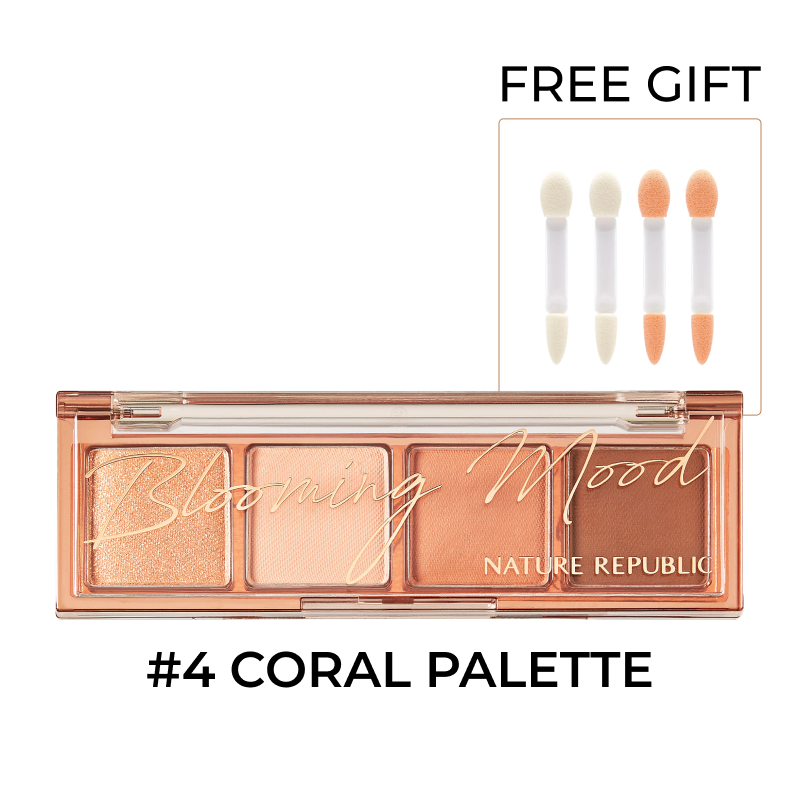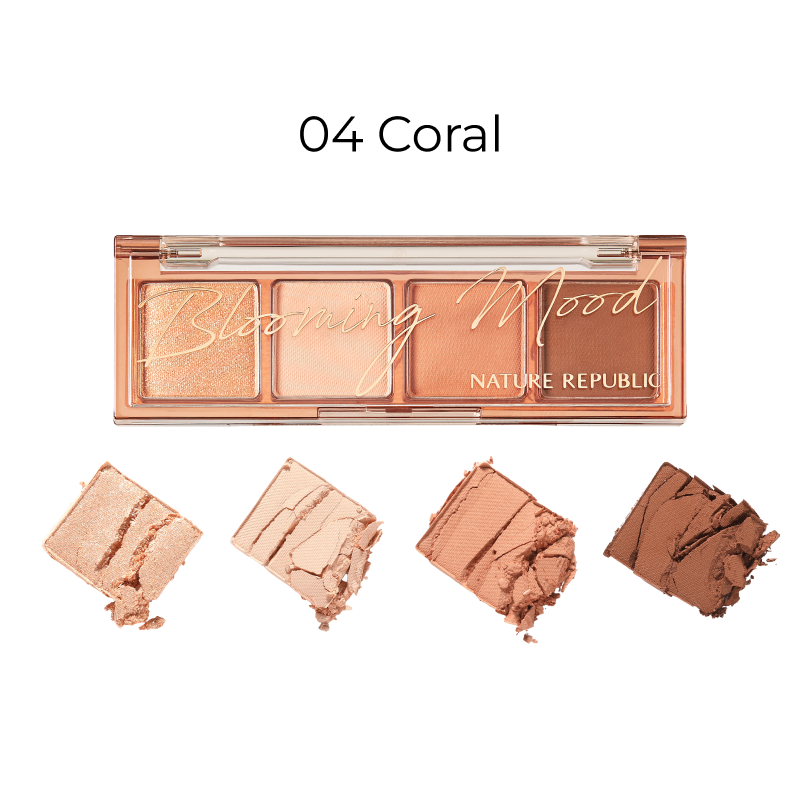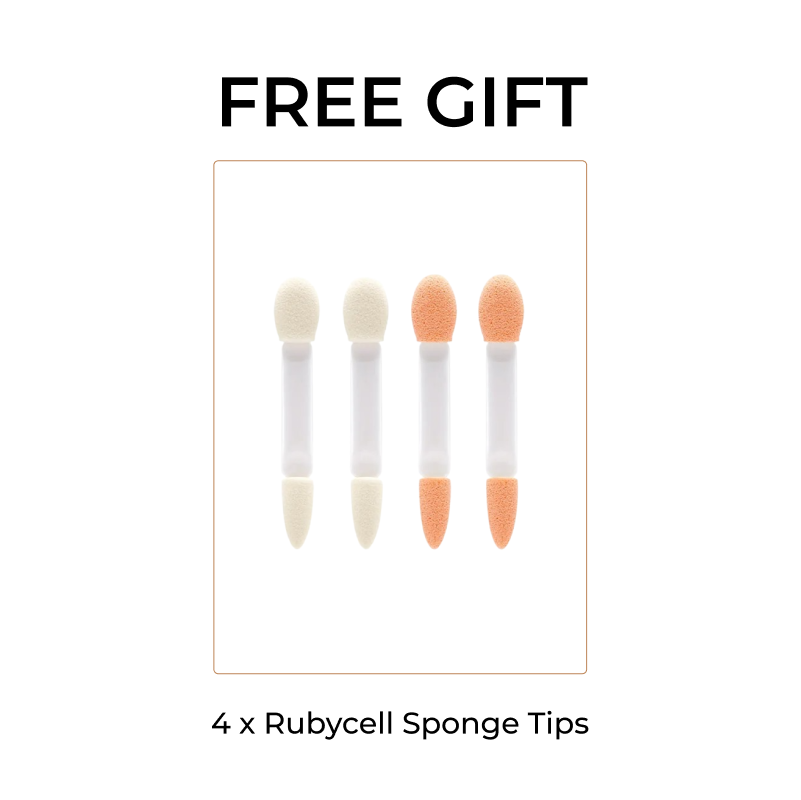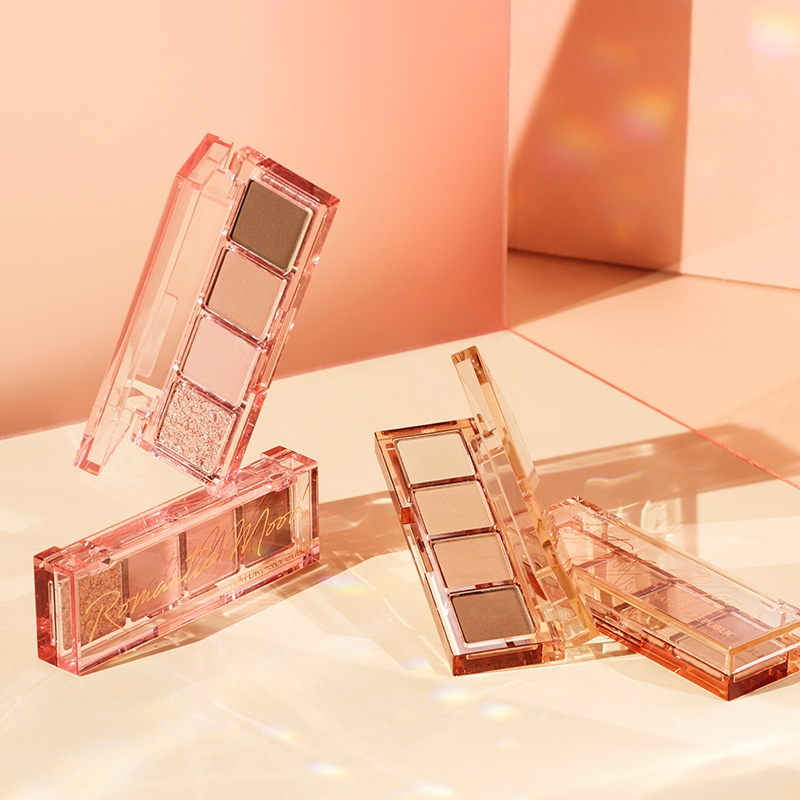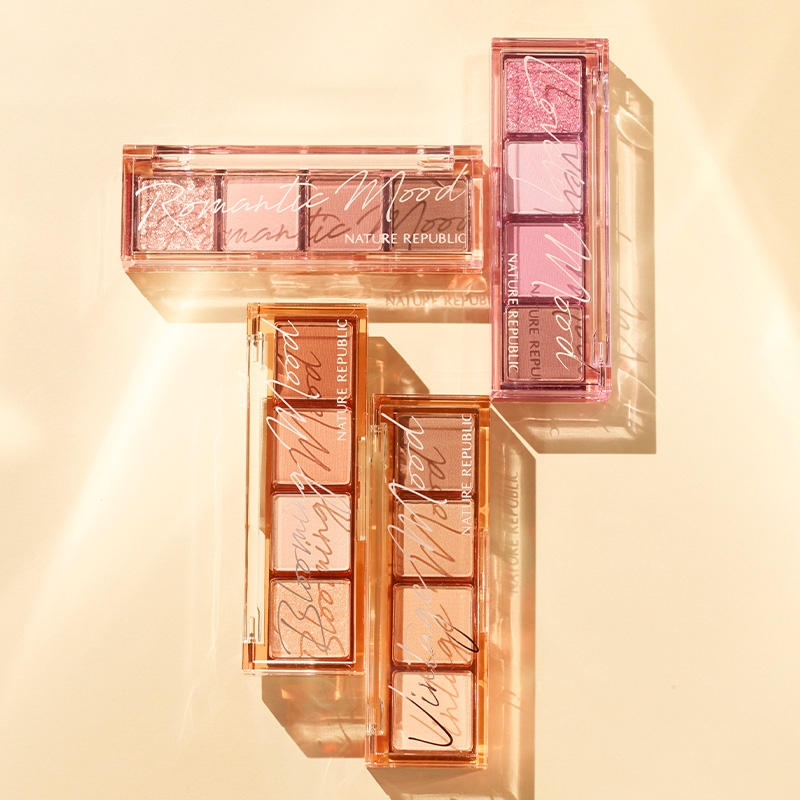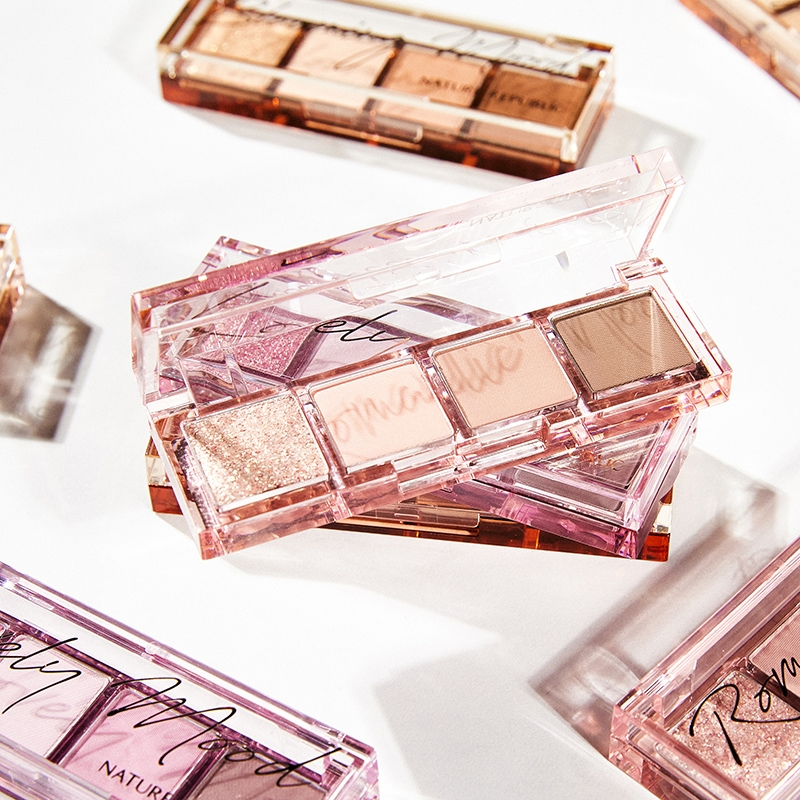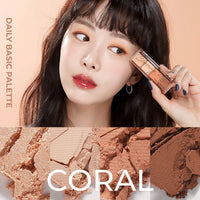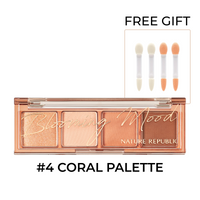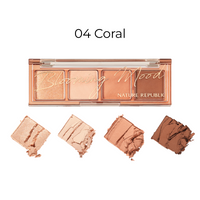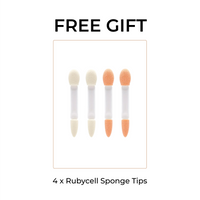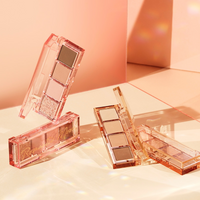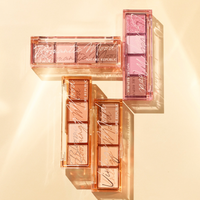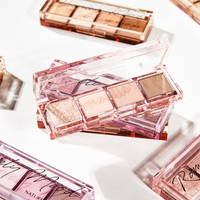 Daily Basic Palette 04 Coral (w/ FREE 4x Rubycell Sponge Tip)
Description
How To Use
Ingredients
2.6 g

Daily Basic Palette 04 Coral (Color Set):

01 Glitter Coral (Glitter): Saturated coral pearl glitter with subtle gold pearl.

02 Light Coral (Matte): Soft pink coral base color.

03 Medium Coral (Matte): The standard color of coral orange filled with warm & fresh feeling.

04 Dark Coral (Matte): Orange brown color that can express a clear shade above the eyes.

& Comes with Beauty Tool Rubycell Sponge Tip 4pcs.

Rubycell Sponge Tip:
Eye Shadow sponge tips for applying eye makeup.

Recommended way of using Daily Basic Palette 04 Coral. (Image is included)

1. Apply No.2 & No.3 colors at a ratio of 8:2 around the entire eyelid area and under the eyes.

2. Apply No.3 color to add shading once more on the lid and point out the color on lower lash line.

3. Apply No.4 color on the double eyelid to deepen the shade.

4. Apply No.1 color on the center of the eyelid and on the lower lash line starting from the inner side.
#1 Glitter Coral:
Talc, Calcium Titanium Borosilicate, Titanium Dioxide, Calcium Sodium Borosilicate, Mica, Calcium Aluminum Borosilicate, Synthetic Fluorphlogopite, Neopentyl Glycol Diethylhexanoate, Phenyl Trimethicone, Boron Nitride, Nylon-12, Magnesium Myristate, Dipentaerythrityl Hexahydroxystearate /Hexastearate/Hexarosinate, Diisostearyl Malate, Isostearyl Neopentanoate, Octyldodecyl Stearoyl Stearate, Shorea Robusta Seed Butter, Methylpropanediol, Magnesium Stearate, Polybutene, Silica, Propanediol, Dimethicone, Lauroyl Lysine, Triethoxycaprylylsilane, Caprylic/Capric Triglyceride, Methicone, Purified Water, Aluminum Hydroxide, Tin Oxide, Iron Oxide Red, Helindone Pink CN, Tartrazine, Iron Oxide Yellow, Carmine, Iron Oxide Black, Ultramarines

#2 Light Coral:
Talc, Mica, Silica, Titanium Dioxide, Neopentyl Glycol Diethylhexanoate, Phenyl Trimethicone, Magnesium Myristate, Dipentaerythrityl Hexahydroxystearate/Hexastearate/Hexarosinate, Dimethicone, Macadamia Ternifolia Seed Oil, Methylpropanediol, Diisostearyl Malate, Isostearyl Neopentanoate, Octyldodecyl Stearoyl Stearate, Magnesium Stearate, Propanediol, Triethoxycaprylylsilane, Polybutene, Hydrogenated Lecithin, Lauroyl Lysine, Aluminum Hydroxide, Methicone, Purified Water, Kaolin, Iron Oxide Yellow, Tartrazine, Iron Oxide Red, Helindone Pink CN, Sunset Yellow FCF, Iron Oxide Black, Ultramarines

#3 Medium Coral:
Mica, Talc, Silica, Titanium Dioxide, Iron Oxide Red, Octyldodecanol, Iron Oxide Yellow, Octyldodecyl Stearoyl Stearate, Phenyl Trimethicone, Boron Nitride, Methylpropanediol, Magnesium Myristate, Caprylic/Capric Triglyceride, Dipentaerythrityl Hexahydroxystearate /Hexastearate/Hexarosinate, Dimethiconol Stearate, Propanediol, Diisostearyl Malate, Methicone, Magnesium Stearate, Triethoxycaprylylsilane, Dimethicone, Hydrogenated Lecithin, Aluminum Hydroxide, Purified Water, Carmine, Iron Oxide Black, Tartrazine, Ultramarines

#4 Dark Coral:
Talc, Mica, Iron Oxide Red, Iron Oxide Black, Nylon-12, Iron Oxide Yellow, Octyldodecyl Stearoyl Stearate, Phenyl Trimethicone, Silica, Methylpropanediol, Triethoxycaprylylsilane, Magnesium Stearate, Dipentaerythrityl Hexahydroxystearate /Hexastearate/Hexarosinate, Diisostearyl Malate, Dimethicone, Propanediol, Hydrogenated Lecithin, Magnesium Myristate, Purified Water, Tartrazine, Ultramarines