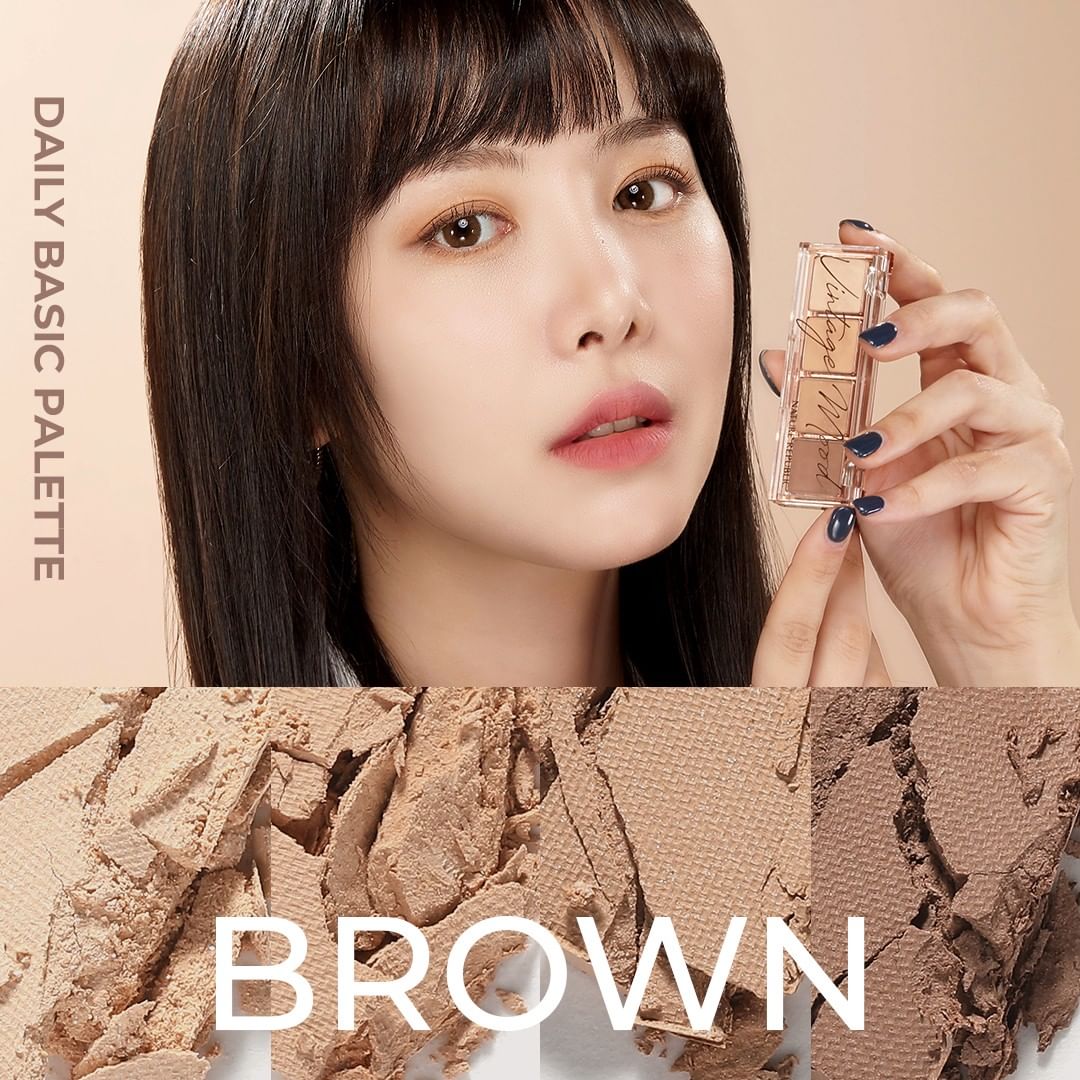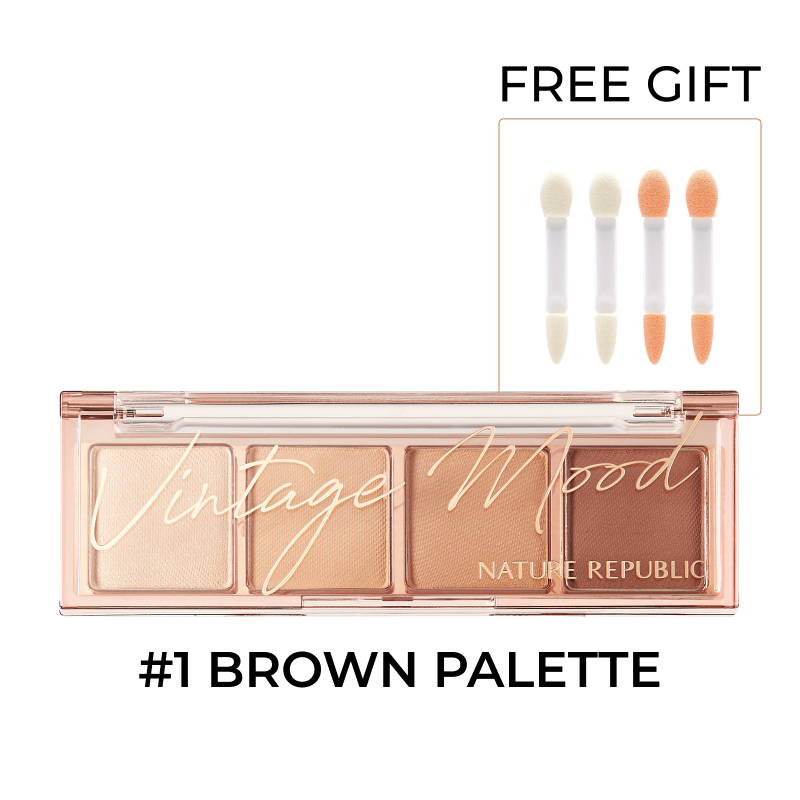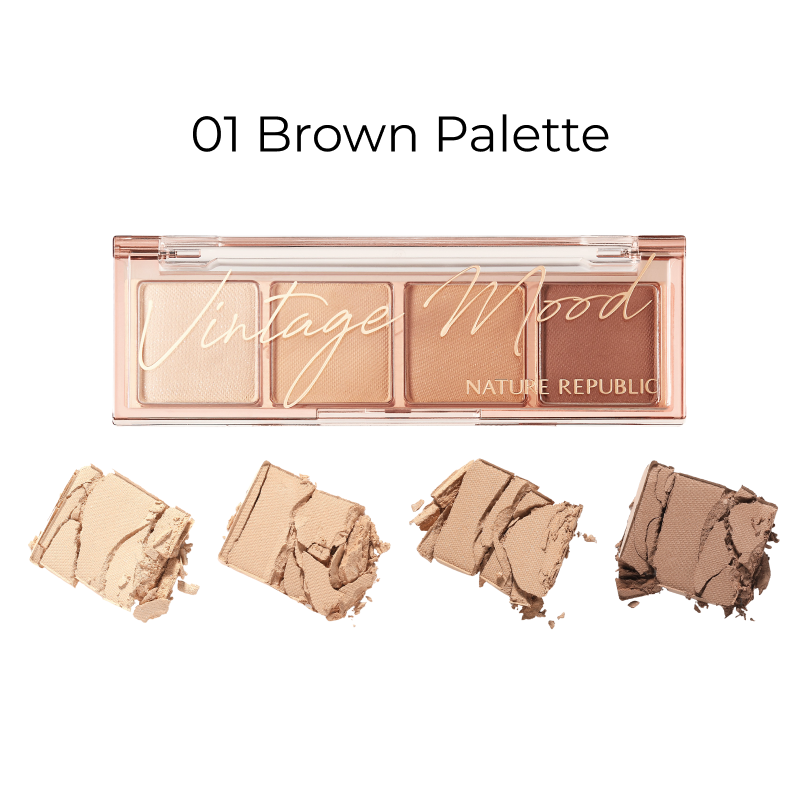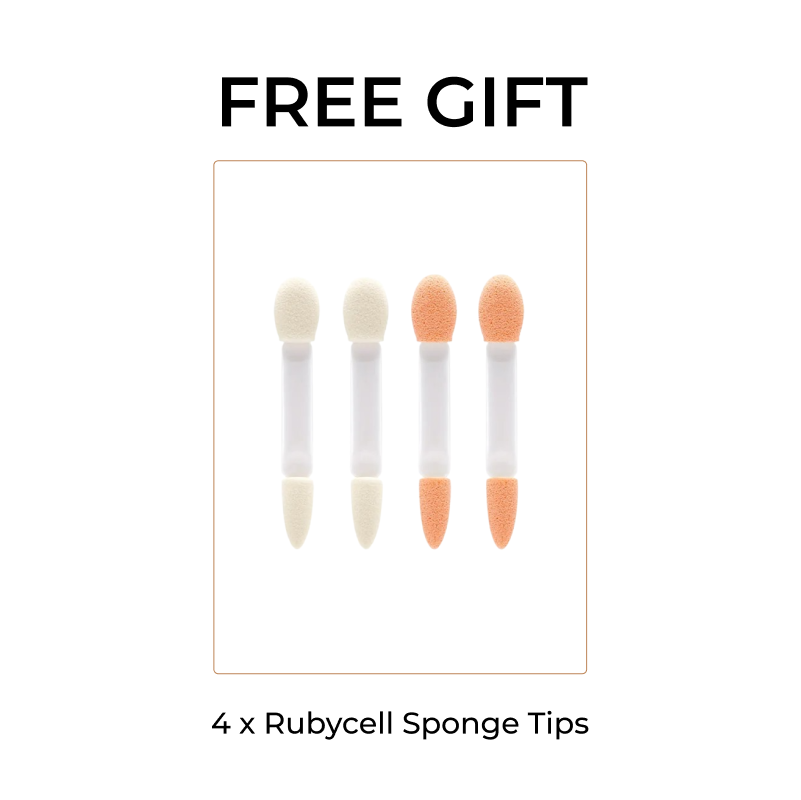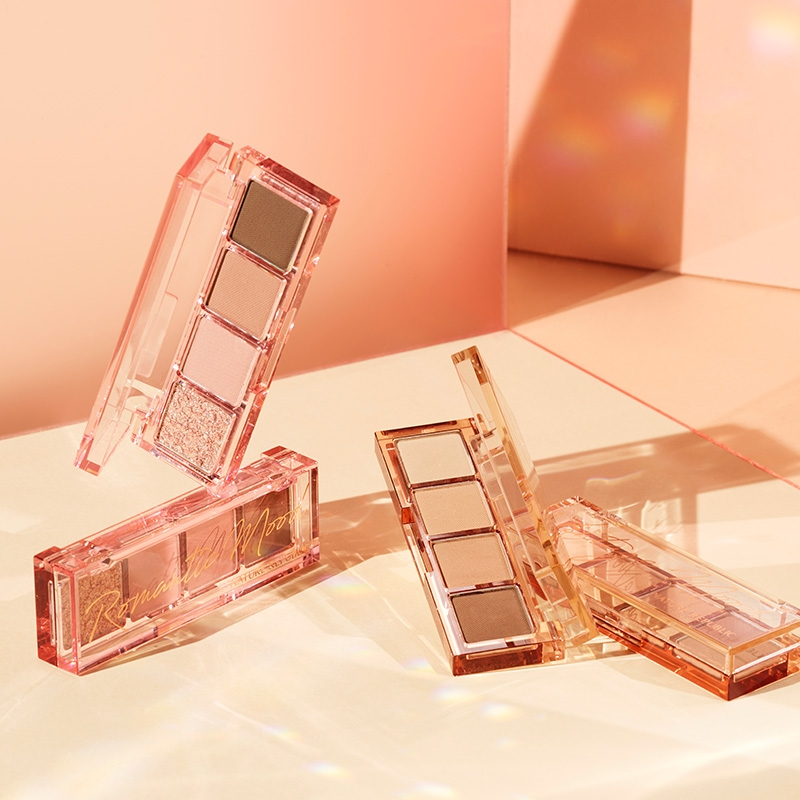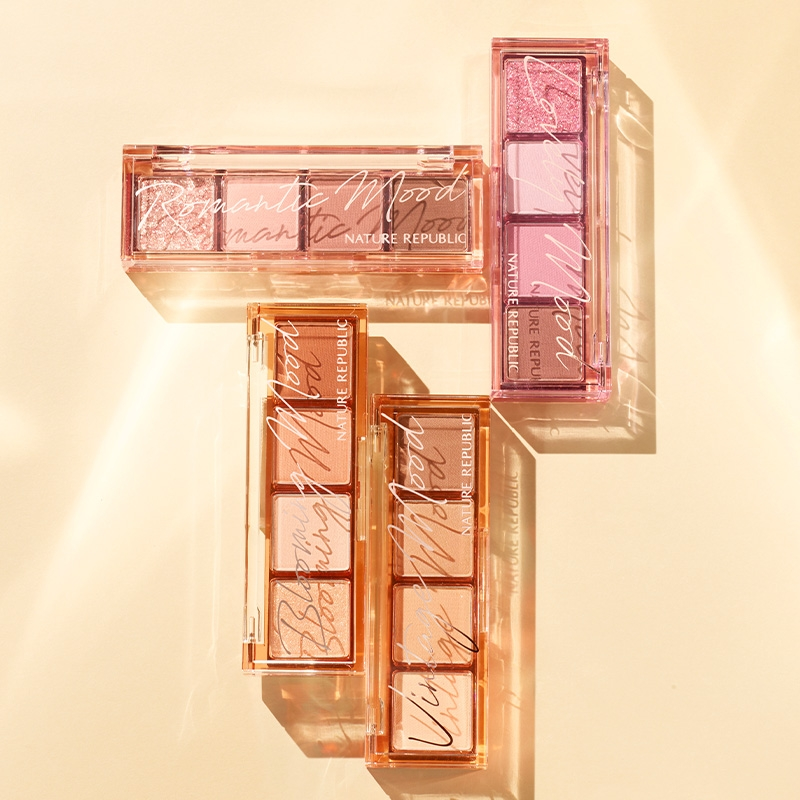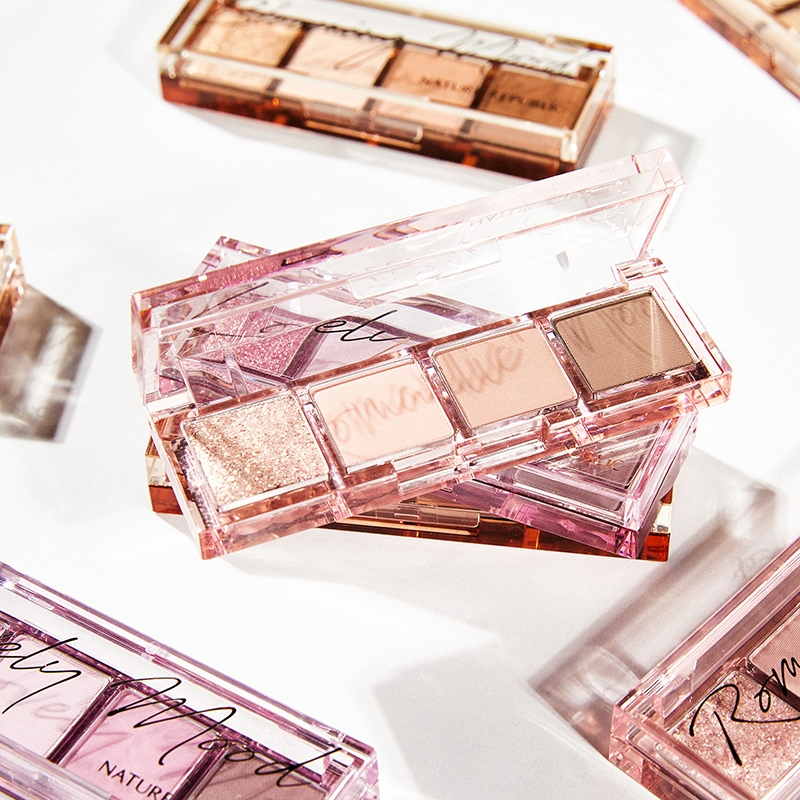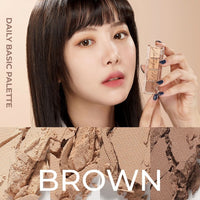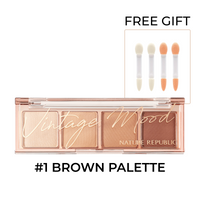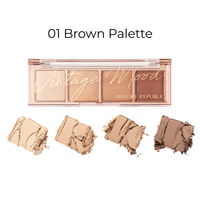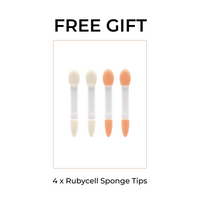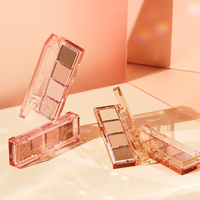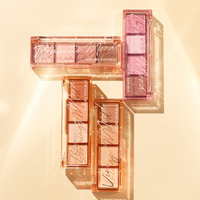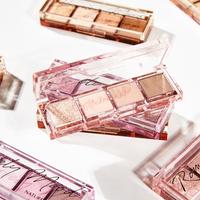 Daily Basic Palette 01 Brown (w/ FREE 4x Rubycell Sponge Tip)
Description
How To Use
Ingredients
2.6 g

Daily Basic Palette 01 Brown (Color Set):

01 Basic Brown (Shimmer): Skin-tone neutral base color wit ha subtle shimmer.

02 Light Brown (Matte): Nudy and basic base shade color.

03 Medium Brown (Matte): Basic brown neutral brown shade color.

04 Dark Brown (Matte): Milky neutral brown color provides a deep shade.

& Comes with Beauty Tool Rubycell Sponge Tip 4pcs.

Rubycell Sponge Tip:
Eye Shadow sponge tips for applying eye makeup.
Recommended way of using Daily Basic Palette 01 Brown: (Image is included)

1. Apply No.1 Color widely to the entire eyelid and eye bags.

2. Apply No.2 Color to add shades to the eyelids about half of your eyes.

3. Use No.3 Color to shade the double eyelid line and around the outer corner.

4. Apply No.4 Color as if you are drawing an eyeliner along the eyelash line.
#1 Basic Brown:
Talc, Mica, Calcium Sodium Borosilicate, Silica, Titanium Dioxide, Octyldodecyl Stearoyl Stearate, Phenyl Trimethicone, Magnesium Myristate, Dimethicone, Macadamia Ternifolia Seed Oil, Shorea Robusta Seed Butter, Magnesium Stearate, Methylpropanediol, Propanediol, Dimethiconol Stearate, Triethoxycaprylylsilane, Aluminum Hydroxide, Methicone, Purified Water, Tin Oxide, Iron Oxide Yellow, Iron Oxide Red, Iron Oxide Black, Ultramarines, Tartrazine

#2 Light Brown:
Talc, Mica, Silica, Titanium Dioxide, Octyldodecyl Stearoyl Stearate, Phenyl Trimethicone, Iron Oxide Yellow, Macadamia Ternifolia Seed Oil, Octyldodecanol, Methylpropanediol, Dimethiconol Stearate, Dipentaerythrityl Hexahydroxystearate/Hexastearate/Hexarosinate, Dimethicone, Diisostearyl Malate, Magnesium Myristate, Propanediol, Magnesium Stearate, Triethoxycaprylylsilane, Hydrogenated Lecithin, Aluminum Hydroxide, Methicone, Kaolin, Purified Water, Iron Oxide Red, Ultramarines, Iron Oxide Black, Carmine

#3 Medium Brown:
Talc, Mica, Titanium Dioxide, Iron Oxide Yellow, Silica, Octyldodecyl Stearoyl Stearate, Phenyl Trimethicone, Iron Oxide Red, Iron Oxide Black, Macadamia Ternifolia Seed Oil, Magnesium Stearate, Methylpropanediol, Dipentaerythrityl Hexahydroxystearate/Hexastearate/Hexarosinate, Triethoxycaprylylsilane, Dimethicone, Diisostearyl Malate, Propanediol, Hydrogenated Lecithin, Aluminum Hydroxide, Kaolin, Methicone, Magnesium Myristate, Purified Water, Ultramarines, Manganese Violet, Tartrazine

#4 Dark Brown:
Mica, Talc, Silica, Titanium Dioxide, Iron Oxide Red, Iron Oxide Black, Manganese Violet, Octyldodecanol, Iron Oxide Yellow, Magnesium Myristate, Octyldodecyl Stearoyl Stearate, Phenyl Trimethicone, Macadamia Ternifolia Seed Oil, Methylpropanediol, Dimethicone, Dimethiconol Stearate, Magnesium Stearate, Dipentaerythrityl Hexahydroxystearate/Hexastearate/Hexarosinate, Propanediol, Diisostearyl Malate, Triethoxycaprylylsilane, Hydrogenated Lecithin, Kaolin, Aluminum Hydroxide, Methicone, Purified Water, Ultramarines, Carmine